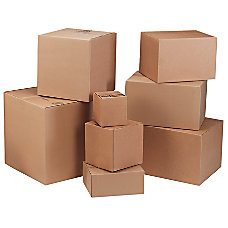 The most common box style is the Regular Slotted Container (RSC). All flaps are the same length from the score to the edge. Typically, the major flaps meet in the middle and the minor flaps do not. Generally there are no tooling costs associated.
The size of a box can be measured for either internal (for product fit) or external (for handling machinery or palletizing) dimensions. Boxes are usually specified and ordered by the internal dimensions.
For instructions on how to measure a box, click here.
Dimensions are given in the sequence of length, width and depth. Internationally, the words length breadth and height may be used to express these dimensions. The dimensions of a box are described based on the opening of an assembled box, which can be located on the top or the side, depending on how it is to be filled.
The opening of a box is a rectangle: that is, it has two sets of parallel sides. The longer of the two sides is considered its length, the shorter of the two sides is considered its width. The side perpendicular to length and width is considered the depth of the box.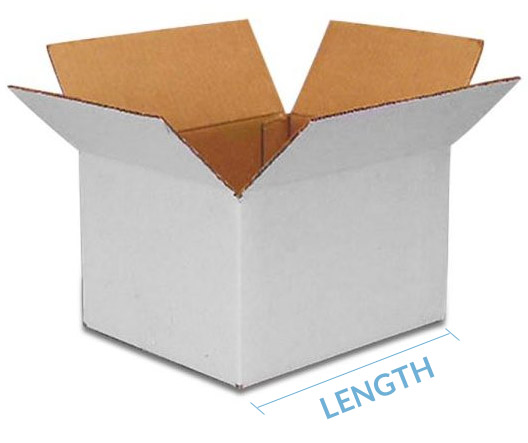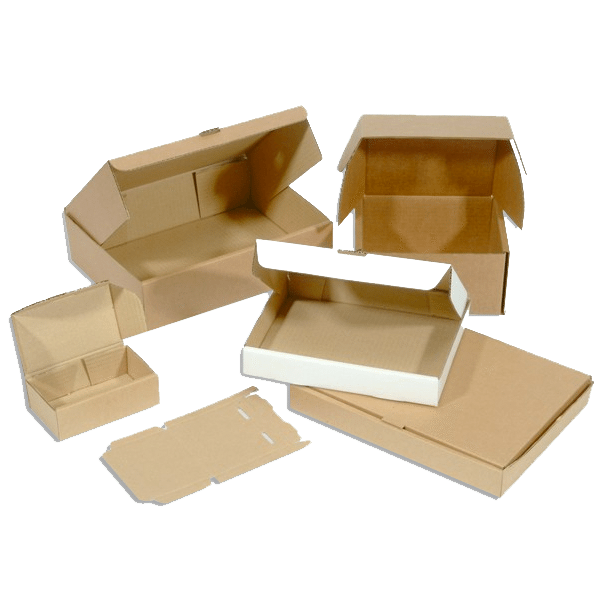 The die cut carton allows for intricate design and shape to protect and promote your products in a variety of ways. We can design and manufacture die cut cartons to suit any product form any industry regardless of shape, size and quantity. The concept is for the box to be self-folding and not require packaging tape to upright or close.
Die cut cartons can be plain or printed and with a range of print options.
Die Tools Required for Die Cut boxes, cost is a one off cost and Die is kept on sight for repeat orders. A die cutting tool is made from a piece of wood and metal strips inserted into the wood to form the cutting and creasing areas.
Die Cut Products – Hinged Lid Self locking
Description: We have a wide range of sizes and styles available and can custom make to suit your product with a wide range of print options also. These boxes are easy to erect and self-lockable.
5 Panel Fold Layouts (5PF)
The carton is delivered is as a single cut, scored and slotted sheet, to the required measurements The carton features a fifth panel that covers the carton width.
The carton has several layers of cardboard to cover the open ends which provides excellent stacking strength. The five panel design is excellent for packaging long skinny items and more cost effective for this type of requirement.
Lid and Base (separate items)
A Lid and a Base box, were the Lid can fit over the base partly or right to the bottom of the base box, depending on your requirements.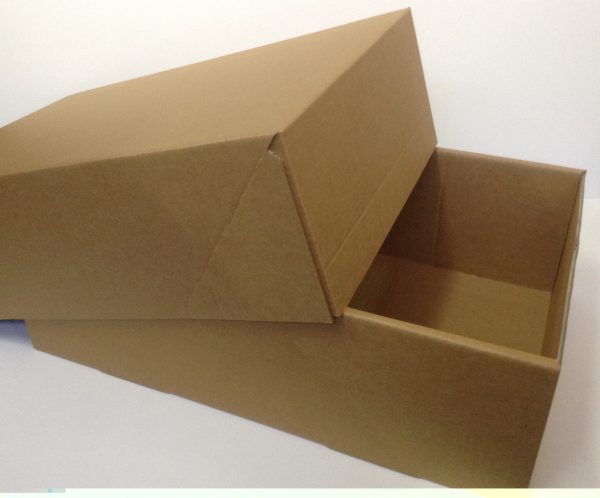 Flute, Corrugation – This refers to the wave shapes, or ridges, that are pressed into a sheet of material that has been softened by steam. This material is then sandwiched between flat sheetsof material to form corrugated fibreboard. Flute serves as protective cushioning and helps strengthen a carton. Different widths and configurations offer distinctive performance advantages. Corrugated cartons feature either of the types below.
B-Flute : Flute thickness of 2.5 mm
C-Flute : Flute thickness of 3.6 mm – Depending upon the stacking strength, puncture resistance , crush strength required for the carton, one of the above three commonly corrugations are used in single-wall, general-purpose cartons. A-Flute has excellent stacking Strength, B-Flute has good puncture resistance and C-Flute has the
optimum combination of both.
E-Flute: Flute thickness of 1.5 mm – This is generally used for light applications such as Pizza Boxes, Mailers, Shoe boxes etc.
BC Flute – This flute is a double-wall combination made from one B-flute, single-wall sheet and one C-flute, single-wall sheet. The result is a strong corrugation used when extra thickness or stacking strength is needed.
W125E – White 2mm thick standard grade
415B / R150B – 3mm thick standard
415C / 450C / R150C – 4mm thick standard
K205C / 560KC / 530C – 4mm thick strong
815C – 7mm thick x strong – Twin Wall
In an inkjet printer the image that needs to be printed is created by small droplets of ink that are propelled from the nozzles of one or more print heads. Inkjet devices can print on a wide range of substrates such as paper, plastic, canvas or even doors and floor tiles.
Inkjet printing is used a lot for posters and signage. It is also economical for short run publications such as photo books or small runs of books. In-line inkjet printers are sometimes combined with other types of presses to print variable data, such as the mailing addresses on direct mail pieces.
Flexographic printing uses a flexible printing plate. These used to be made of rubber, however modern Flexographic printing plates are made of photopolymer which are wrapped around cylinders on a press.
Flexographic printing can be used for printing on many types of substrate, such as plastic, metallic films, cellophane and paper.
In flexography the content that needs to be printed is on a relief of a printing plate, which is made from rubber. This plate is inked and that inked image is subsequently transferred to the printing surface.
The process can be used to print on paper as well as plastics, metals, cellophane and other materials. Flexo is mainly used for packaging and labels and to a lesser extend also for newspapers.
In offset lithography a printing plate, which is most often made from aluminium, contains an image of the content that needs to be printed. When the plate is inked, only this image part holds ink.
That inked image is subsequently transferred (or offset) from the plate to a rubber blanket and then to the printing surface. The process can be used to print on paper, cardboard, plastic or other materials but these have to have a flat surface.

Cardboard Box Shop has a 4 Colour Process Flat Bed Printing Machine, and a UV 4 colour process Flat Bed/Roll to Roll Printing Machine. With these two inkjet printers we can help with your packaging requirements for small run quantities to large run quantities.
For Sizes and Pricing please contact our friendly customer service team to discuss your requirements further.